Slate Studio Supply
, Sarah Kandell Gritzmaker, designed a beautiful necklace she titled Through The Woods which includes her handmade ceramic fern pendant. She also designed a bracelet and 2 pairs of earrings.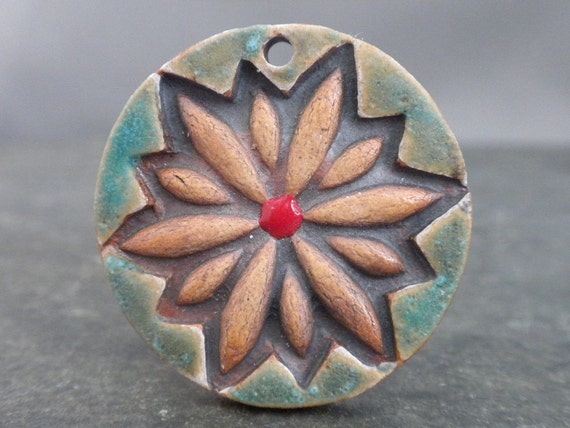 Pendant by
SlateStudiosSupply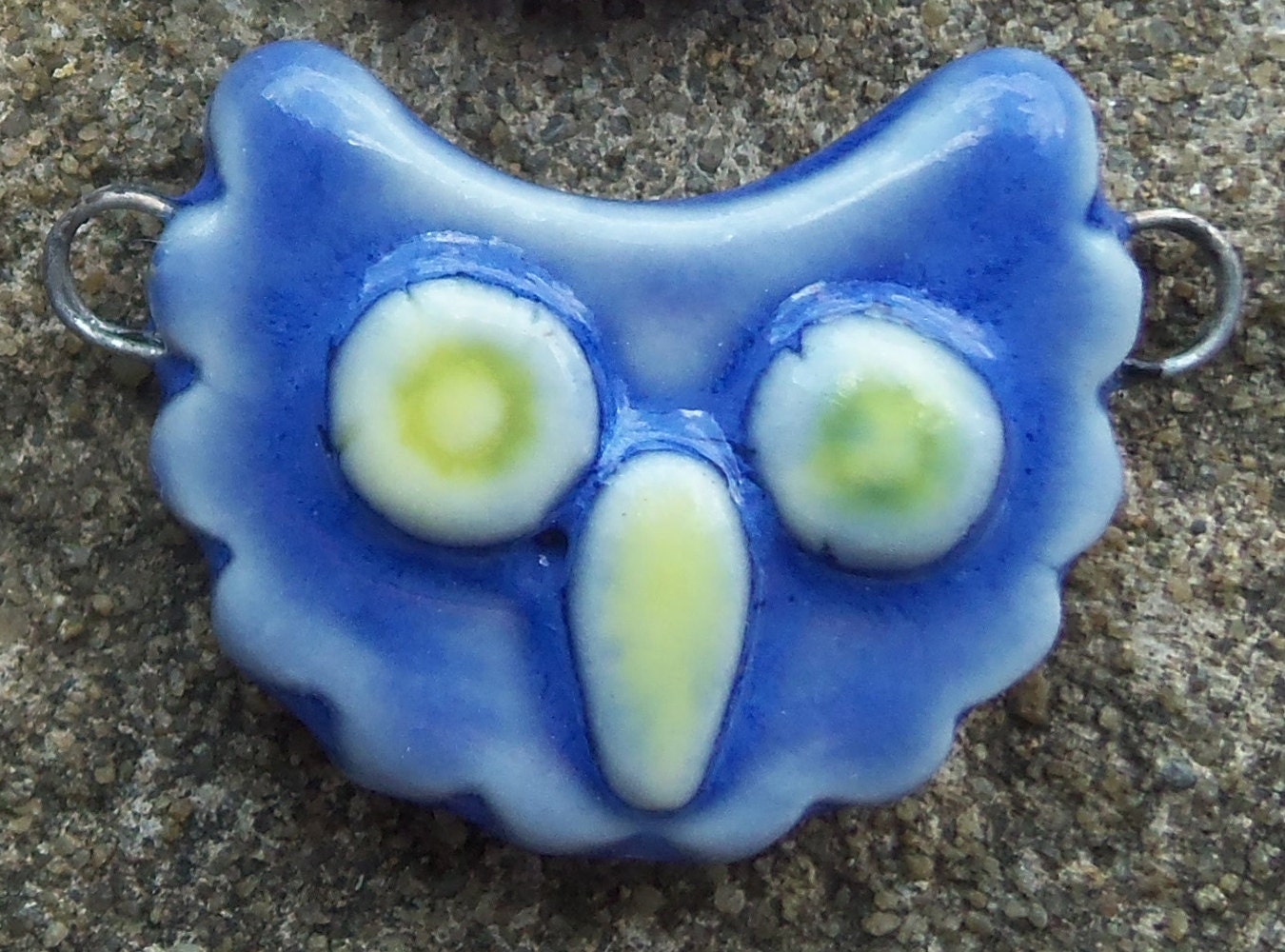 Jean Wells
also designed a pair of earrings with a pair of Marti's Owls similar to the one above.

Sherri Mallery,. the owner and artist of
Slingin Mud
, designed a bracelet with some of her own ceramic beads . They can be found in the Bracelet Gallery of the Winter edition of Jewelry Stringing. Sherri tells me that this is the first time she has been published and she is so excited about it. You can see the bracelet she made in this banner above. It is the blue bracelet on your left.
Mary Harding
designed two pairs of earrings with one pair featuring her ceramic flower charms and the other pair featuring a large mica disk from
Daniel Essig
on Etsy.
Michelle Mach
, well know to the beading community as one of the founding editors of Beading Daily (Interweave) and jewelry designer, created a pair of earrings with ceramic tiles by
MarshaNealStudio
for the December issue of Jewelry Stringing Magazine. The photo below shows a pair of MarshaNealStudio tiles similar to the one used by Michelle.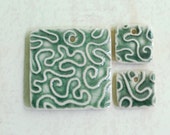 MarshaNealStudio
Ceramic Pendant and Earring Tiles
Martha Thomas designed a pair of earrings with these
GolemDesignStudio
ceramic charms pictured below.
AND THERE IS MORE!!!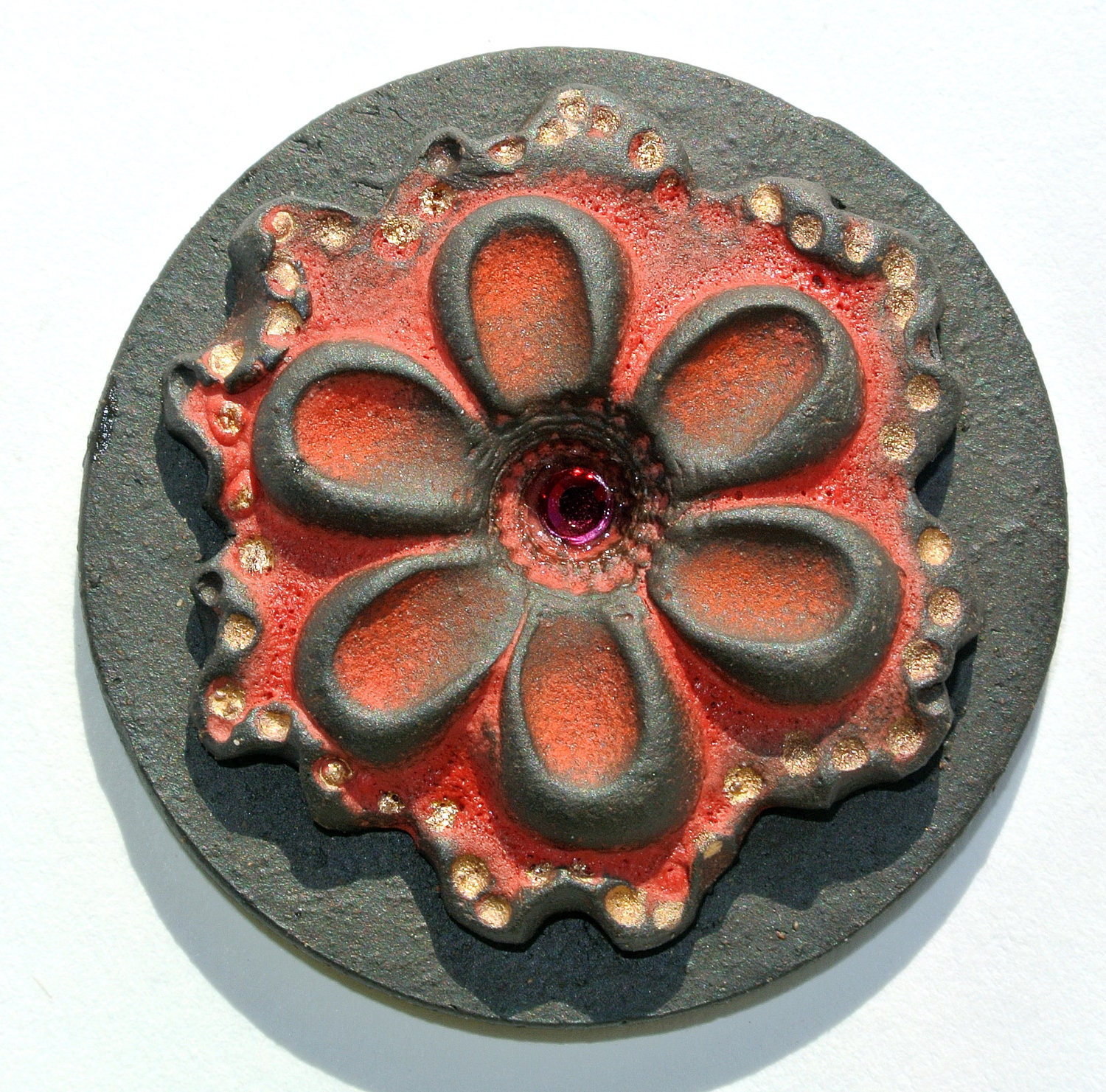 LisaPetersART
Ceramic Pendant
Lisa Peters of
LisaPetersART
has been published in The Bead Design Studio Magazine. They made Lisa their focus this month with a major spread of her work.