Beads of Clay Professional Artisan Team members are in print in this annual publication from Interweave
101 bracelets, necklaces and earrings.
You can find this toggle clasp on Mary Harding's website
here.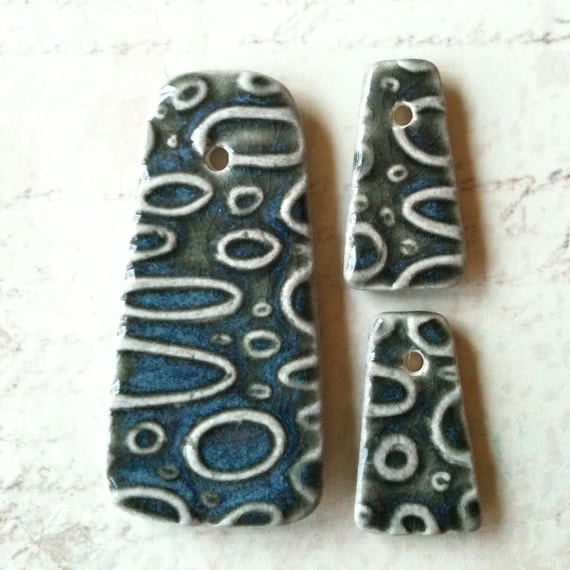 The picture above shows a similar style Marsha Neal Studio pendant but not the same color blue.
Diana Plaszynski used similar shaped charms in her lovely Coral Tile Earrings.
If you think you would like to have your designs in next years' 101 Bracelets, Necklace and Earrings there is still time to submit your creations. The deadline is Dec. 17 for presubmissions. You can find out all the details and their color palette for the new issue
here.
I hope we get an even better showing for next year.