We have many talented artists that not only make beads, but also make finished work with their beads and other components. And you can often see their work for sale through an online outlet such as their website or Etsy.com or Artfire.com or if you are lucky enough, in person at a local show (bead or arts and crafts).
One great thing about being part of an online community of artists, especially if you have a blog, is that you have opportunities to participate in many online creative challenges and blog hops.
This last week there were a handful of blog hop reveals that you can find some of our Beads of Clay Professional Artists participating in. And there are some BOCPAT artists that did not make anything, but some designers used their work as part of the challenge to make something terrific.
So in order of the Blog Hop reveal dates and listed below each is the BOCPAT members that participated & links to their actual blog hop page...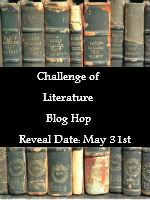 Treasures Found Blog: Challenge of Literature Blog Hop
BOCPAT:
Jenny Davies-Reazor
Suburban Girl Studio: Art Bead Earring Swap 2012
BOCPAT:
Diana Ptaszynski
Jenny Davies-Reazor
Mary Harding
Sharleen Newland
Staci Louise Originals
&
Genea Beads
: Alice In Wonderland Blog Hop
BOCPAT:
Jenny Davies-Reazor
Thanks for taking a look at all these wonderful blog hops!
They are the perfect treat to see a bit of the behind the scenes inspiration for creating unique finished work and to get to know some of the artists.
Thank you for supporting handmade beads!