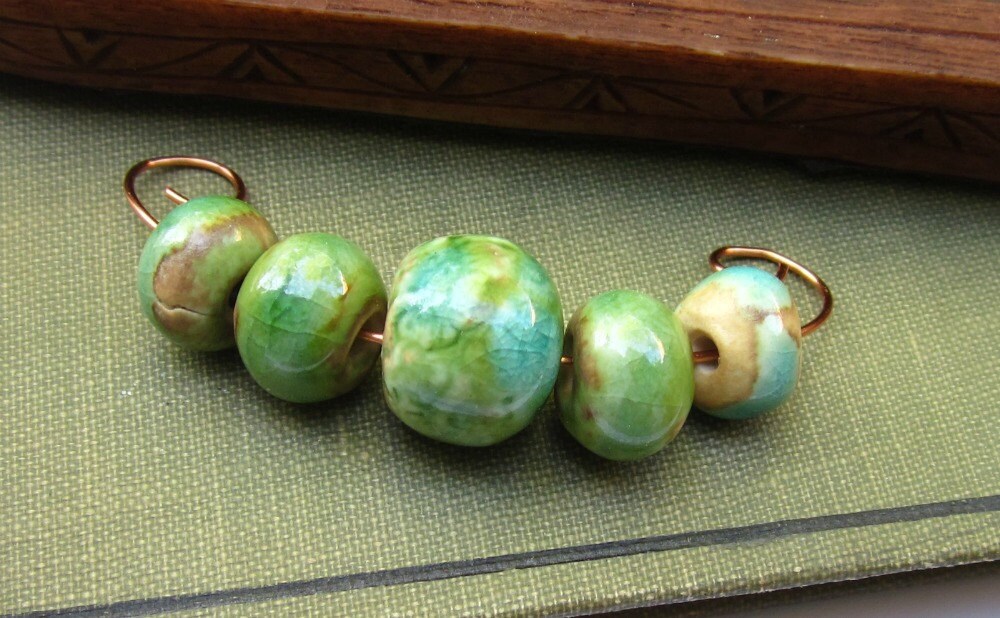 Avocado Green and Sky Blue Beads from Jeraluna Designs
Beads of Clay is preparing to launch the
Professional Artisans Team
next month.
PAT is a group of artists dedicated to making ceramic beads, pendants and components for the use in jewelry designing.
All the pieces are handcrafted by each team member and promoted individually, as well by our Beads of Clay Team store on
Etsy
.
Here is a list of the members we have signed up as of now:
Marla's Mud, Marsha Neal Studio, Mary Harding, Joan Miller, Gaea, Yolanda's Clay, Indian Creek Studios, Lisa Peters Art, White Clover Kiln, NKP Beads, Clay Designs by glee, Starry Road Studio, Ginpins, Blue Berri Beads, Lundela, Jeraluna Designs, Suburban Girl Studio LLC, Trollsmed, Ladybrook Designs, Julie Rowe, Shaterra, Marti Conrad and more to come!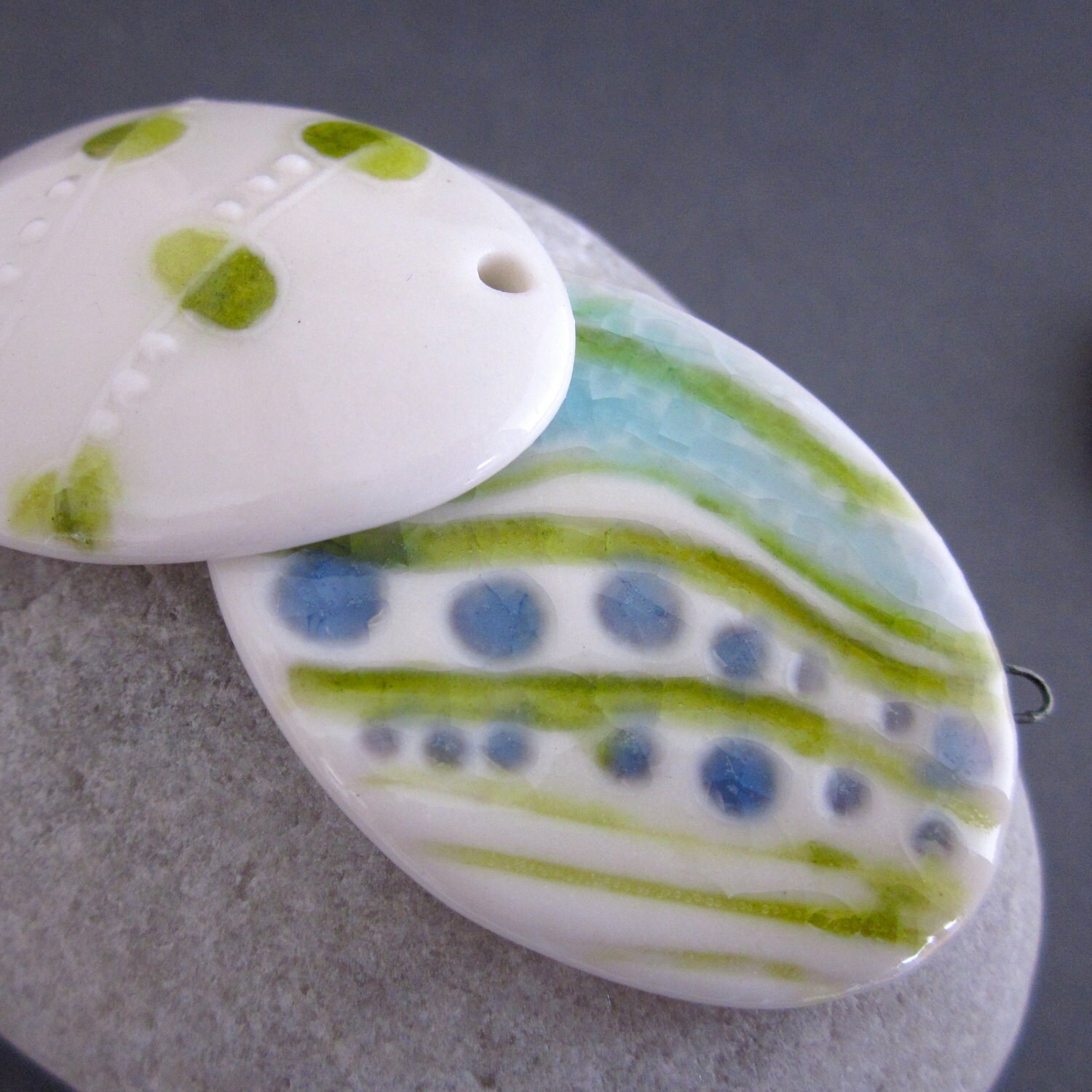 Porcelain Pendant Pair by Ginpins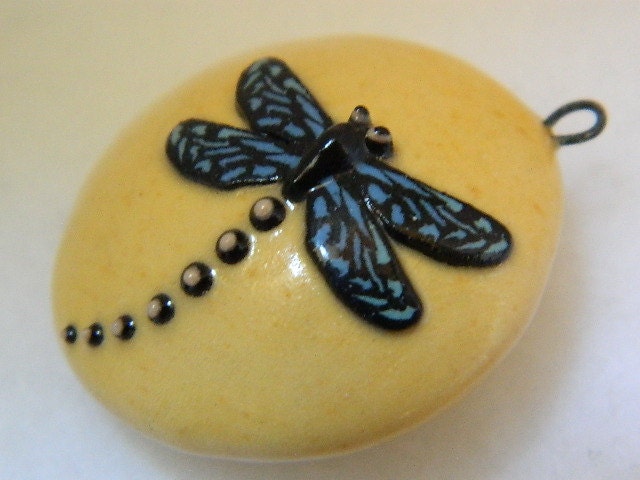 Dragonfly Bead from Lundela
If you are a ceramic bead artist that would like to take part in getting involved with Beads of Clay we invite you to visit our
Beads of Clay Website
to find out all the information to join!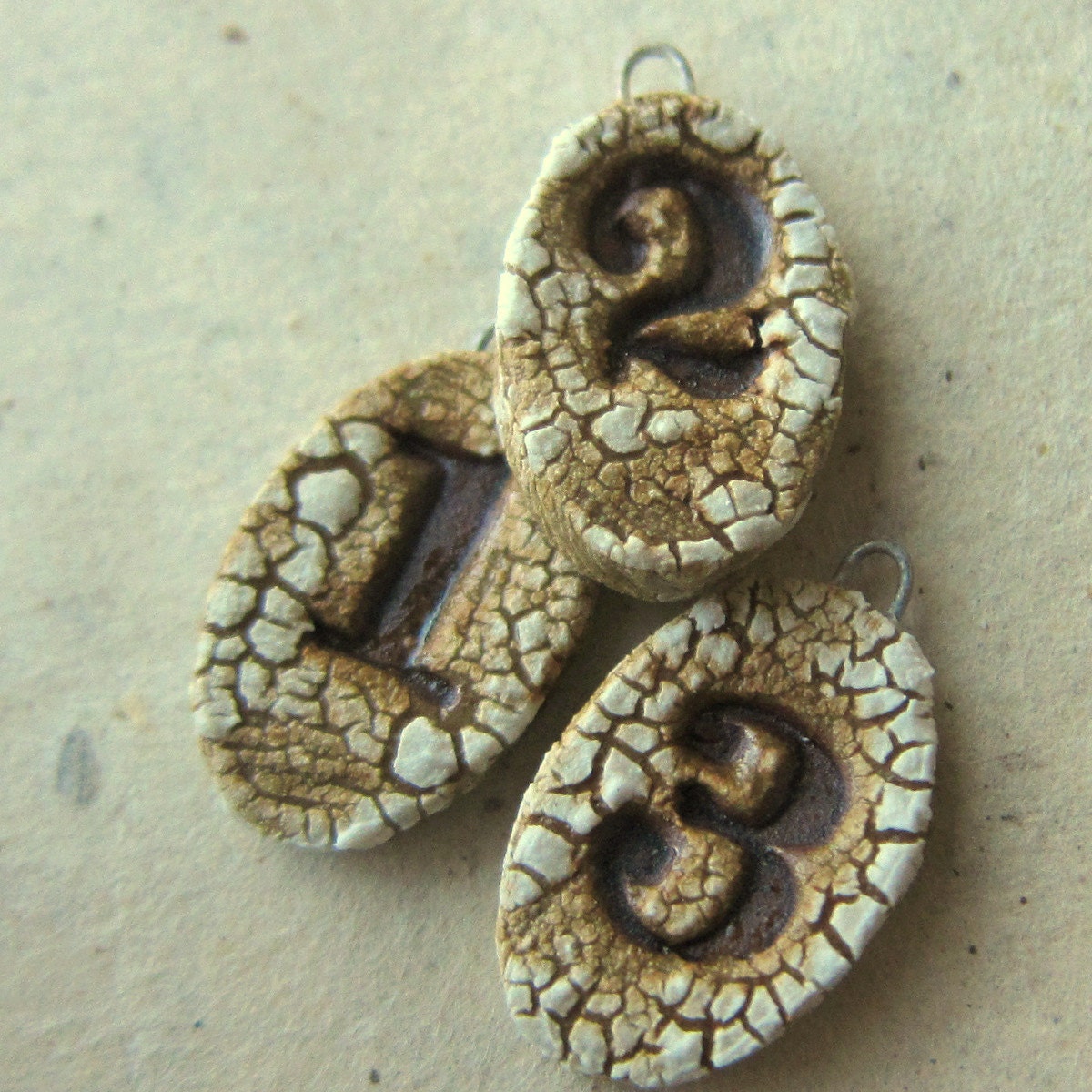 Rustic Number Tags by Beads Birds and Bones