During my last year of high school, I was able to take a course in sculpture at the local community college. As I've mentioned in a
previous post
, the move from high school to college art was quite an eye-opener. One of the most memorable experiences was a class trip to San Francisco MOMA to see
Judy Chicago's installation of The Dinner Party
. It challenged all of the messages I had received about art and ceramic, up to that point, as well as many of the messages I'd received about myself, as a woman in the arts.
That trip was in stark contrast, however, to another that we took. Our instructor insisted that we attend the California Farm Equipment Show! I was aggravated and I thought he was a bit nutty, and that it was a colossal waste of time. On top of that, it had been raining constantly; the venue was cold, damp and very muddy. However, I made the best of it. My classmate's father farmed raisins and she knew what virtually everything was--
"Wow! What's that thing with all the big shiny disks??"
"Well, Vic...that's a disk-er."
I was in awe of the beautiful disk-er and of deeply treaded tires so huge they towered over me. Here's a disker in action:
After wandering around for a while, it began to dawn on me that our instructor had intended to push us out of the familiar realm of human proportions and into a land of huge abstract sculptures, repetitive patterns, motion machines, and color combinations that were neither urban nor nature-inspired. It was rural and technological, a culture and an aesthetic that were absolutely unique.
Since then, I've discovered that I like looking under the hood, in cars and other machinery. I have very little doubt that the distributor cap on the left inspired the button on the right:
Translucent Porcelain
Distributor on a Welder
Basaltic Stoneware
Diane Kohne's industrial photos often provide inspiration. Compare the "button" in the photo at the top of
this page
with the button at left.
Where else do I find large machinery? Carnival rides are fascinating, both their mechanical articulations and their outrageous colors. The real-life tonka toys at construction sites call my name.
Selenoid
When I can, I take pictures, re-color them,
invert them, mirror them, miniaturize them...
all out of proportion.
Not infrequently, I find myself looking at the inspiration for my next pendant, button or bead.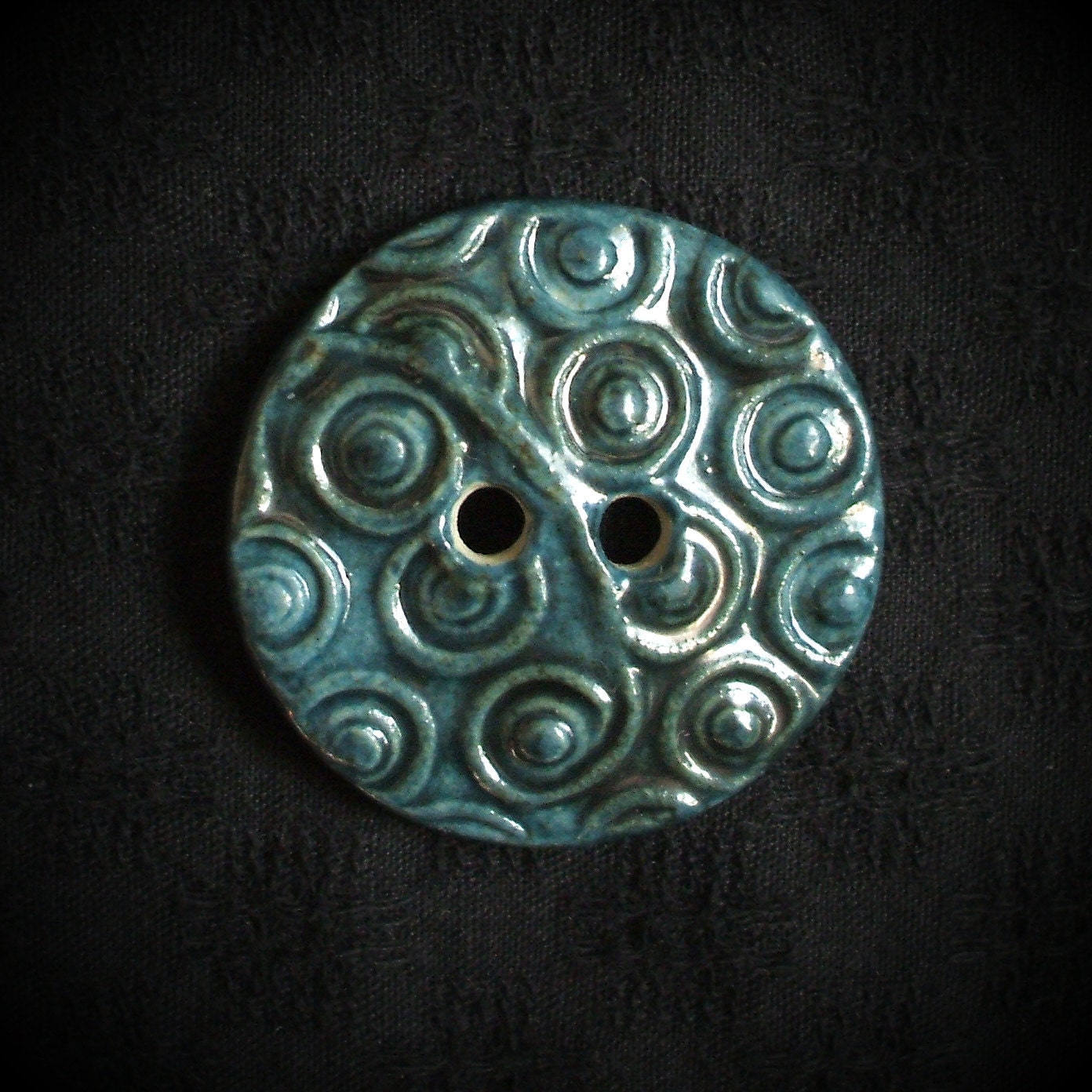 Porcelain